DeKoven welcomes spring and summer!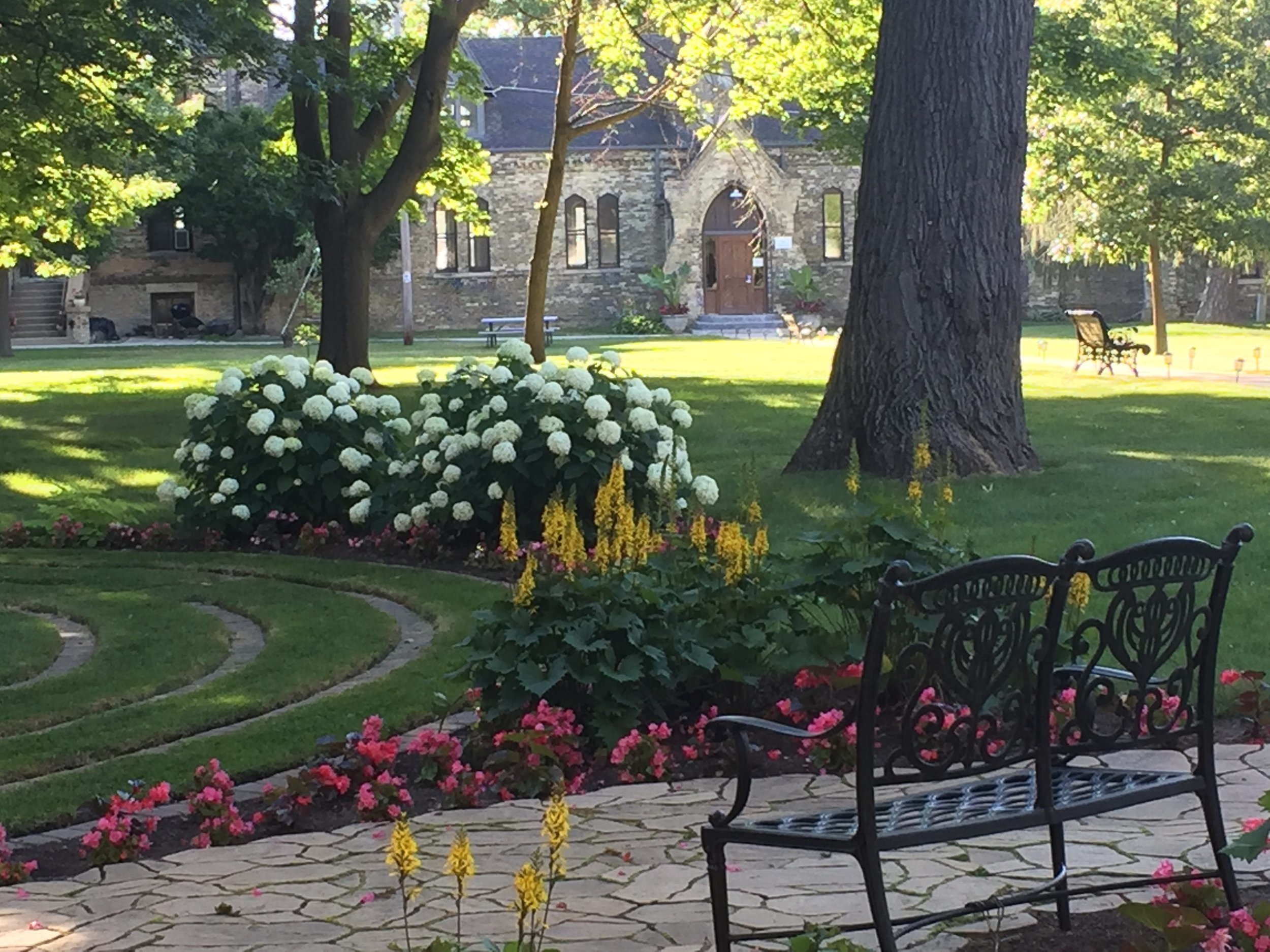 Beginning later this summer, DeKoven will be offering two fully-furnished apartment units for rent through Airbnb.com. Located in the Gatehouse on our 11-acre, lakefront campus, these one-bedroom apartments offer historic charm, along with home-like comfort. One is a second-floor unit and the other is on the first floor, with some entrance steps. And both feature fully-updated kitchens, all new furnishings and plenty of natural light coming in through the windows.
The Gatehouse is one of several historic buildings on the DeKoven Center campus and, in addition to their Airbnb unit, guests will have access to our grounds, which feature lovely gardens, a labyrinth for meditation and reflection, and lakefront walking paths. The center's Lake Michigan location also offers spectacular sunrise and sunset viewing.
Whether you are visiting the Racine/Kenosha area for pleasure or business, or just in search of a tranquil respite from everyday life, DeKoven's Airbnb units are a great option. They can also serve as the perfect Honeymoom Suite for couples getting married here at DeKoven. Look for more details and photos to come here soon!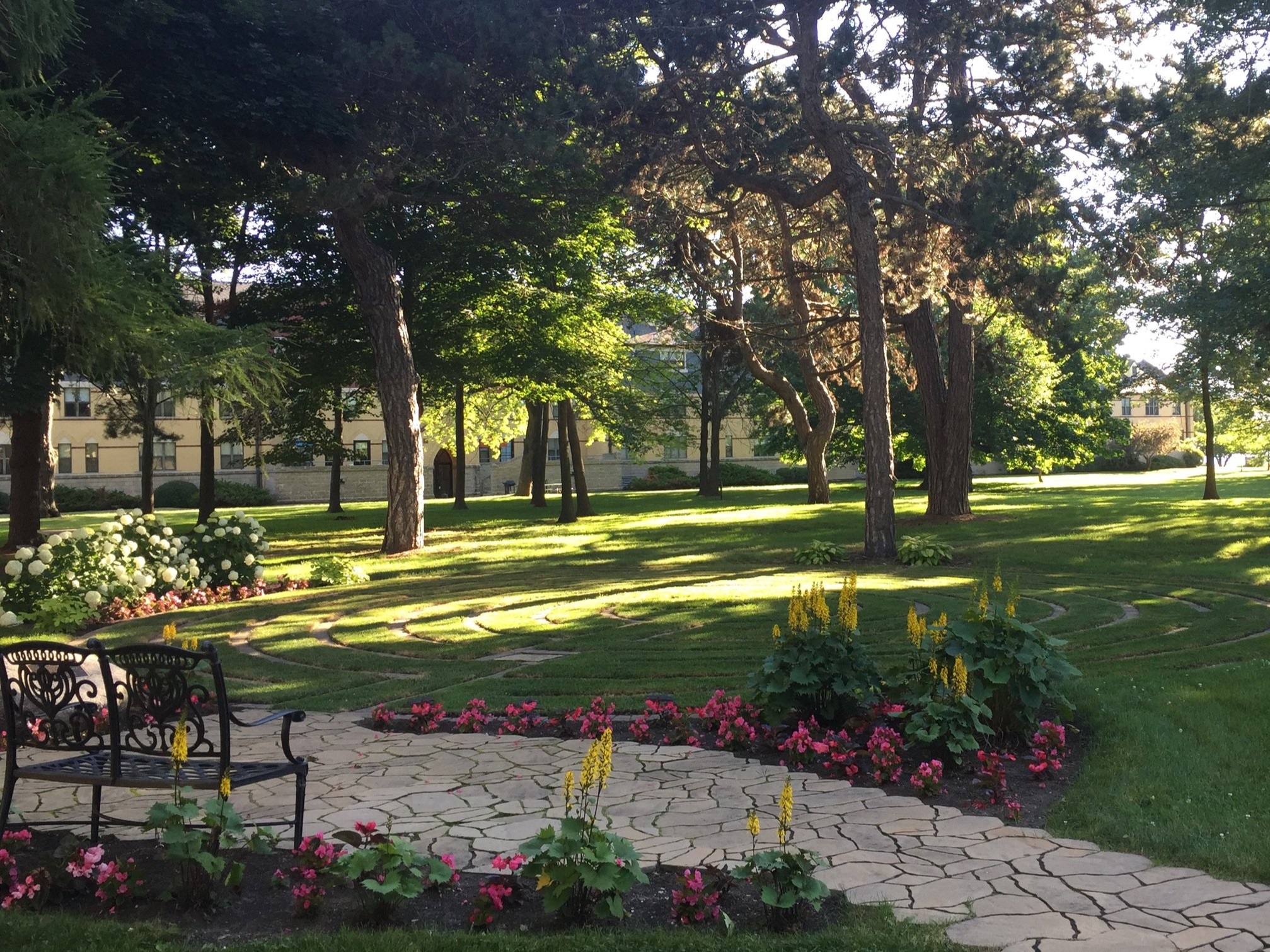 A time and place to relax, laugh, grow
The S.A.U.G. (Simply Amazing UU Gathering) Summer Camp will return to the Retreat & Conference Center at DeKoven August 25-31, 2019. SAUG is part of a long tradition of summer camp for Unitarian Universalist (UU) adults. All open-minded friends are welcome, whether UU or not.
SAUG camp is an opportunity to get away from it all and learn new things, meet new people, try new activities, and laugh, sing and dance. It is a unique week with a focus on creating community and supporting one another. Newcomers are welcomed with open arms!
SAUG is "a week like no other" where all are invited to:
o Create remarkable experiences
o Foster respect and cooperation
o Be your best self
o Restore balanced living
o Welcome inclusiveness
o Create lasting friendships
SAUG Summer Camp runs from 3 p.m. Sunday, Aug. 25, through 9 a.m. Saturday, Aug. 31. Cost, including room, meals (Sunday dinner through Saturday breakfast) and programming, is $550 (double occupancy) or $600 (single room). To register, please contact Lee Roberts at lroberts@dekovencenter.org or 262-633-6401 ext. 110.
More information about SAUG Summer Camp, including a schedule and other details, is available at https://saug.life.
CALLING ALL GREEN THUMBS (as well as those who just love spending time outdoors in the garden).
The DeKoven Center is in need of volunteer gardeners to help keep our grounds looking beautiful in the summer season. No prior gardening experience or heavy lifting is required. We have tasks for all ability and availability levels.
Most gardening work is done on Thursdays, between 10 a.m. and noon. If interested, call 262-633-6401, or send an email to mdershem@dekovencenter.org